The Car Show Has Been Postponed Until April 28th, 2019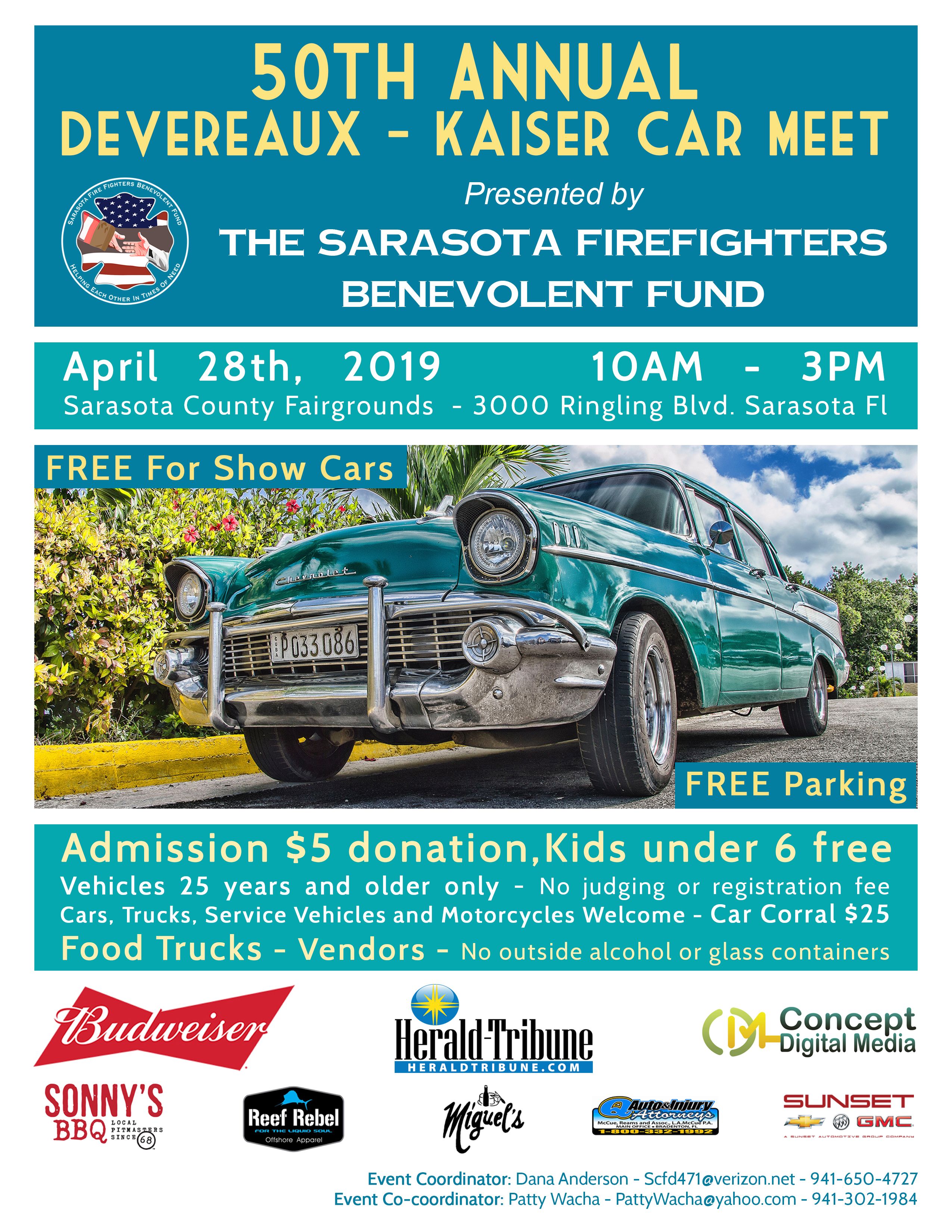 Show cars will enter through the south gate, from Pompano Ave.
50th Annual Devereaux - Kaiser Car Meet
Presented by the Sarasota Firefighters Benevolent Fund

Thanks to our Chrome Sponsors
Thanks to our Nickel Sponsor
Thanks to our Brass Sponsors
Sonnys Barbecue
Cornerstone and Co
Millers Homemade soft pretzels
Sausage Express
Dibs Food Truck
Local Ice
Ferd Thompsons Antique Pop Corn Truck
Event Merchandise - Coming Soon!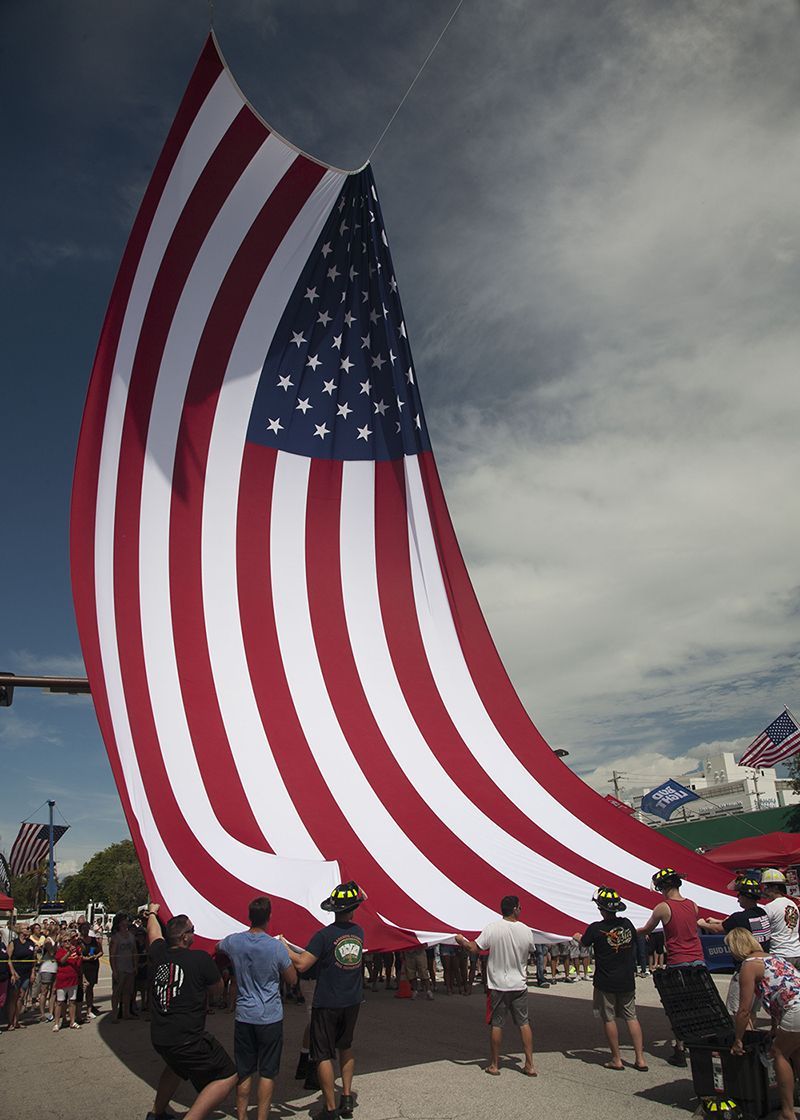 Welcome To The Sarasota Fire Fighter's Benevolent Fund
The SFFBF assists Sarasota County Firefighters and their families during times of crisis.
We also extend our helping hand to other Firefighters around Florida and to members of our local community.
The SFFBF also provides additional training opportunities to our local Firefighters with the help of other Fire Department organizations.
The SFFBF is comprised of local firefighters and paramedics.
We are managed and operated completely by volunteers. We fund our services by accepting donations as well as holding events and fund raisers.
Outside of minimal operating expenses, all proceeds and donations go to charity.
Hurricane Irma relief phase 2
Monroe County (Florida Keys) are starting to open up for assistance and relief efforts.
North River Firefighters Association and the Sarasota Firefighters Benevolent Fund are working together to coordinate efforts to assist those in need in the Florida Keys.
Our plan is to start sending off duty firefighters down today to assist with their needs; i.e. tree removal and mold mitigation. We need; Moldicide, pump sprayers, bleach, chainsaws, rakes, generators, gasoline cans, gasoline, propane, construction supplies, tarps, clothes, non perishable food and water.
These firefighters and residents are just starting to return to their homes and need as much assistance that we can provide. We were extremely fortunate with Irma but they took the direct hit.
Please donate! Every dollar will go directly to relief efforts.
We are an entirely volunteer organization. A drop off location and times will be scheduled for later this week.
Please start gathering supplies.
Morton's 18th Annual Firehouse Chili Cook-Off. 10.14.2018
Contact Us
Sarasota Fire Fighter's Benevolent Fund
P.O. Box 147
Sarasota, Florida 34230
The SFFBF Website is sponsored and maintained by Sean McCutcheon's Air Conditioning and Heating, Inc. and Concept Digital Media.
We are proud to support our area Fire Fighters!